From the first call, it took me about 15 minutes to decide to work with LO Client Machine, and they have delivered with flying colors. I've been so impressed with their services, and I've already closed 3 deals using the videos they created for us. Couldn't be happier!
The smartest Loan Officers and Branch Managers have figured out a way to leverage technology to create a steady stream of leads.. This means they close more deals every month and watch their businesses grow automatically.
As with so many things in life, there's not just one key that unlocks this abundance, but rather a group of them set together just right.
When you get this combination right, the door swings open to a whole new world of business growth that feels effortless.
We've assembled just such a key chain of magic keys for you.
The thing that makes it work is putting all the pieces together so they feed on each other.
And there's even more…
The important thing to know as we get started is that we already have the proven systems running on autopilot for you.
All that's left for you to do is sign up and start closing more deals the smart way, through the right combination of online lead generation strategies and tools.
Want to know more?
We're offering a limited number of 15-Minute Digital Marketing Strategy Sessions right now. Click here to schedule yours.
Our Mission
To help Loan Officers close more deals by moving their marketing online with cutting edge video and automation strategies and resources.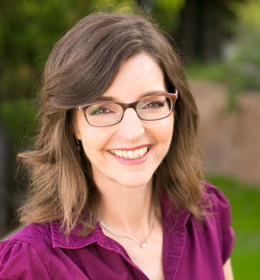 Jill Addison
Founder, LO Client Machine
With 12 years of digital marketing experience, Jill Addison blends her love of communication and sales to offer financial professionals a unique suite of products, ranging from online lead generation to video production to appointment setting services. Jill has a deep excitement for all things real estate, and loves working with loan officers in her real estate investing business as well.
Addison graduated from Kansas State University and after living in two beautiful spots (Boulder, CO and San Clemente, CA) now lives in San Diego with her husband Eric, who founded his own video production company in 2003 (www.100AcreFilms.com). They have two beautiful pre-schooler twins, a boy and a girl.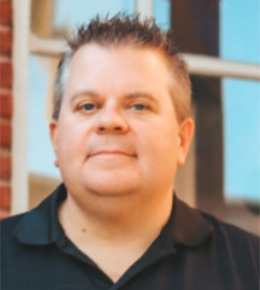 Jeff Merritt
Director of Business Development
Jeff has over 20 years of experience in digital marketing and advertising. In the late 90's, Jeff realized that Information Technology and Digital Marketing were going to change the way we receive information and live our lives. He was motivated to get into the industry but had zero experience, so he started taking website and programming classes. These were his first steps in a long path to developing deep expertise perfectly suited to consulting with financial professionals about their digital marketing.
Prior to LO Client Machine, Jeff consulted with doctors and medical practices on their digital marketing and online presence. This included paid advertising, content marketing, email campaign strategies, social media, websites, and SEO. Jeff chose to join LO Client Machine because its video content marketing and paid advertising strategies generate exciting results for our clients.
Jeff's personal time is filled with spending time with his wife and two sons. Their family likes to spend time playing at the beach and other outdoor activities. Throw in two dogs, and there aren't many dull moments around the Merritt household!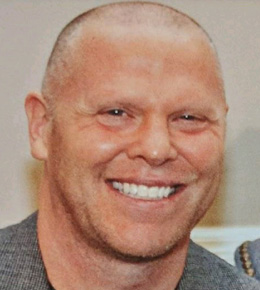 Todd Barr
Business Development Representative
My 20-year career in sales began as a stockbroker. I found financial services a very fast paced and exciting industry, especially during the early and mid '90's.
I also spent 6 years in the Mortgage Industry, as well as an 8-year entrepreneurial venture in business ownership, so I understand what it's like to be responsible not only for serving current clients, but for attracting new clients.
My personal time is spent with my lovely and wonderful wife, Cheryl. We enjoy going for long walks, working out and trying new restaurants.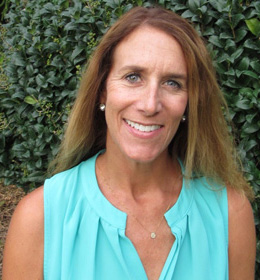 Cherie Sharp
Lead Project Manager
Cherie has been instrumental in the rapid growth of LO Client Machine. She's has been helping businesses communicate for over 20 years. Her past experience includes working as a freelance writer for the automotive, real estate, travel, and technology industries. Prior to that, she was director of public relations for Qwest Digital Media, a venture between Qwest Communications and The Anschutz Corporation. Qwest Digital Media provided live event and on-demand streaming media solutions for web-based corporate communications, corporate training, sales, and marketing applications.
Previously, Cherie managed western region marketing programs for Avid Technology, an Academy Award-winning entertainment technology company. She was integral to Avid's success in its reseller channel, building key relationships and leading special events and initiatives including Avid User Groups and an Oscar celebration party for the Hollywood film community.
Prior to Avid, Cherie was marketing director for Source Digital, a reseller startup that focused on digital video and multimedia technologies.
Cherie received her Bachelor of Business Administration in Marketing from James Madison University in Harrisonburg, Virginia and currently lives in Newport Beach, California. She loves to spend time having fun with her husband, two children, and high-energy black Labrador Retriever. Cherie enjoys tennis, travel, the beach, and cheering on her kids at youth sports.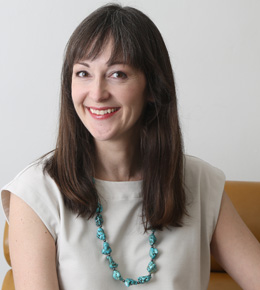 Amber Wisley
Video Project Manager
Amber's experience in marketing spans a wide range of roles: marketing manager, co-founder of an innovative video marketing company, guest lecturer about the importance of engaging your audience through technology, and teacher of writing and business communication courses. With a master's degree in English, Amber brings a unique skill set to help financial professionals fuse marketing and education through engaging, entertaining, and expert video content.
Amber lives in Albuquerque, New Mexico, with her husband and two sons and would be completely outnumbered if it weren't for her loyal yellow lab. She enjoys writing film scripts with her husband, hiking the gorgeous New Mexico landscape, and gardening in the desert.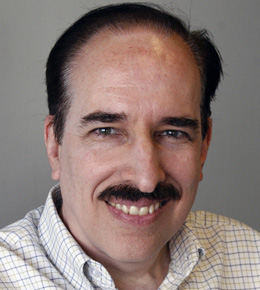 Paul Benenati
Script Writer
Paul Benenati has been helping financial professionals communicate with cutting edge marketing strategies to increase revenues for 11 years. While working at Dow Jones International Marketing Services, he helped increase revenue from $30 million to $115 million by producing award winning communication pieces. As Marketing Manager for the Americas at The Associated Press, he was part of AP's first corporate level marketing team, tasked with centralizing and modernizing marketing tactics and operations across the U.S. and Latin America. Paul's background also includes time spent in broadcast production and promotion. He has worked at four New York radio stations and a commercial audio/video production house as a Production Director. His writing credits include numerous radio and TV commercials and corporate videos.
Paul now showcases his communication skills and industry knowledge as a Script Writer for LO Client Machine. He helps loan officers grow their practices with entertaining, engaging and educational custom video content.
Paul lives in New York City and his hobbies include bowling, playing WGT virtual golf and cooking.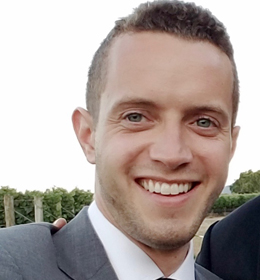 Grant Ryan
Video Marketing Manager
After graduating from Santa Clara University, Grant began his career at YouTube supporting video assets in the Google Play store. He then worked for a few years at Pottery Barn in San Francisco writing product information for hundreds of products a quarter. SKULLY, an augmented reality hardware company, then hired Grant to build and run their customer support system. He managed a team of four support agents and built a robust support system fielding hundreds of tickets and phone calls a day. Grant was also in charge of drafting customer messaging and running ad campaigns for various marketing channels. Now, Grant applies his deep experience in digital marketing and customer service to help LO Client Machine's clients leverage video marketing to grow their practices and position themselves online as experts in their niches.
Grant spends his spare time as a musician, contracting film scores and sound design projects, while also performing with his live electronic band. He currently lives in Phoenix, Arizona, loves sci-fi novels, considers himself a movie buff and wishes he'd rock climb more.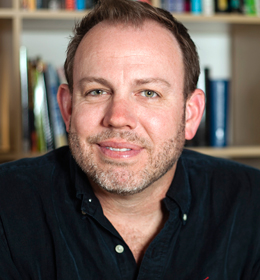 Eric Addison
Advisory Board Member
Emmy-nominated filmmaker Eric Addison founded 100 ACRE FILMS in 2003, and since then has garnered numerous awards and served Fortune 500 companies in San Diego and around the nation with his company's corporate video production services. He's a proud graduate of the San Diego State University film program and the Manager of the San Diego Premiere Pro User Group. Well versed in cinema, the writings of Ernest Hemingway, and early 80's video games, Eric's true passion is cinematic storytelling, and he has not missed a Sundance Film Festival in 13 years.
Eric was instrumental in launching LO Client Machine through his professional and personal support for his wife, Jill Addison.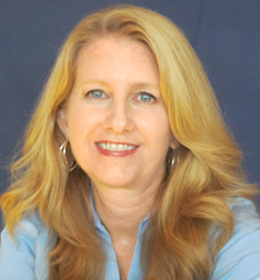 Dana Avánt
IT Manager
Dana Avánt has helped LO Client Machine grow quickly with excellent and reliable technical support and expertise. Her passion is to help businesses grow, run efficiently, and reach their goals. When she's not working with clients to support their internet presence, she enjoys watching sports, cooking, baking and sailing.
Dana lives in San Diego with her husband and business partner, Gary.